Design process
The creative and professional team within our network of custom home building professionals translates your plans for an ideal home and turn it into reality. But before collaborating with them, you must ask yourself a few questions:
Why do I want to build my dream home?
What do I want it to look like?
What's my ideal budget?
Do I want to keep it contemporary or traditional?
Do I prefer a minimalistic style or a more vibrant look?
How quickly do I want to construct my home?
These questions would set the basis for what you want your home to look like. Everyone knows about their personality, and hence answering these queries won't be challenging.
Once you know the answers to these basic questions, you can convey them to our professionals, sit back and watch them do the work for you.
Even if you have a rough draft of what you want, our experts help you organize your thoughts and give the necessary suggestions to make it work.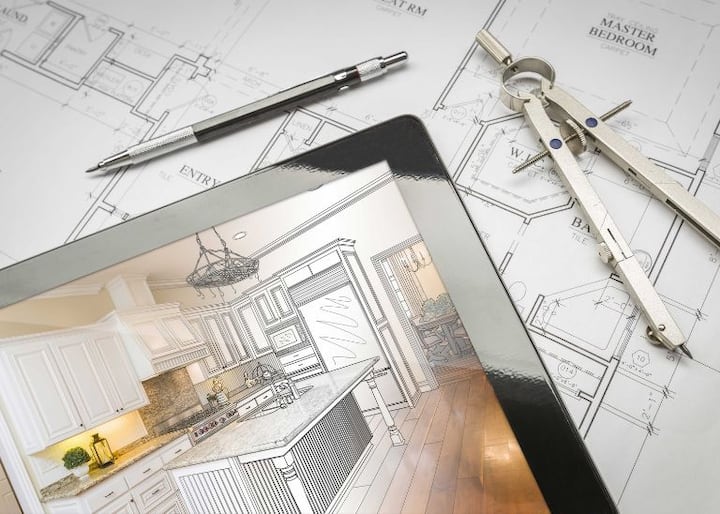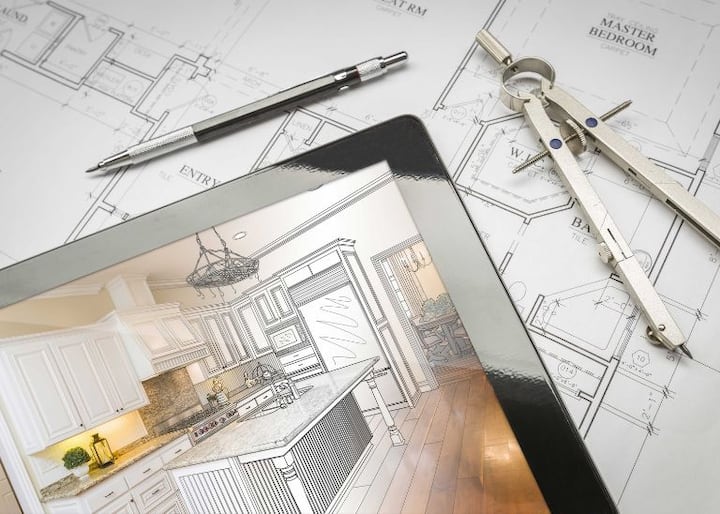 Get in Touch With Us
Our experts love communicating and planning the design process with our clients. It's your vision, our team just helps it come to life.
Process of designing for your vision
Our network of custom home building professionals value your money, and budget is perhaps the first thing discussed before building your home, doing a remodel, or landscape renovations. The basic budget includes the designing and engineering fee, cost of land, home construction process, interior decor and furnishing price, and landscaping expense.
Once you share your realistic budget goals, our experts proceed with the design process.
For that purpose, our team considers the size of the family and the number of rooms you'd want us to build. If you have less space and want to accommodate more family members, don't fret. Our architects know how to utilize small spaces and maximize their usage.
However, you must share your wants, needs, dreams, and "don't want" with our experts. This helps our team go big on ideas and design the map of your ideal home.
After designing the map, our experts share the model with you before proceeding.
They consider all aspects of the building and the site, including:
Site features
Orientation
Floor plan
Thermal performance
Technologies
Appliances
Landscaping
Materials
Our network of custom home building professionals provide a smoother construction process and premium services to help you build the home you always dreamt of.
Our knowledgeable and experienced team knows how to design sustainable homes and make them energy efficient and comfortable.
Typically, home builders give limited suggestions. They only recommend what they've been paid for. Alternatively, our experts advise our clients throughout the design process to make sure the results are as up to par and satisfactory as possible.
Before constructing your home, our highly skilled staff also considers factors like the prevailing seasonal winds, bushfire risks, stormwater drainage systems, and local climate.
Simply put, home designing isn't restricted to the quality material used inside and outside the home.
Instead, our team aim to build a classic home that stands the test of time. Even more, our experts work to cover all the interior design details, including plumbing, lighting, glass, hardware, finishes, and more.
Though our experts share the initial design with the homeowners, our team constantly communicates with you to conclude what works most efficiently and what could be changed for the better.
Our network of custom home building professionals builds your visions with perfection. They use advanced construction materials to build and renovate homes for a better tomorrow!