Design process
The creative and professional team within our network of custom home building professionals translates your plans for an ideal home and turn it into reality. But before collaborating with them, you must ask yourself a few questions:
Why do I want to build my dream home?
What do I want it to look like?
What's my ideal budget?
Do I want to keep it contemporary or traditional?
Do I prefer a minimalistic style or a more vibrant look?
How quickly do I want to construct my home?
These questions would set the basis for what you want your home to look like. Everyone knows about their personality, and hence answering these queries won't be challenging.
Once you know the answers to these basic questions, you can convey them to our professionals, sit back and watch them do the work for you.
Even if you have a rough draft of what you want, our experts help you organize your thoughts and give the necessary suggestions to make it work.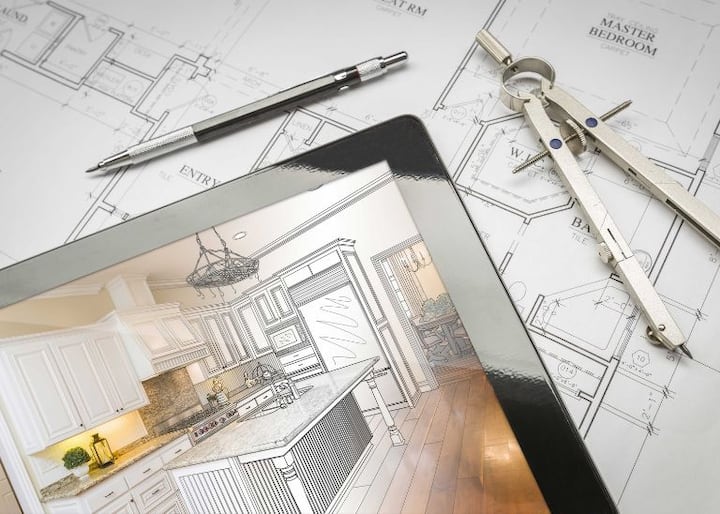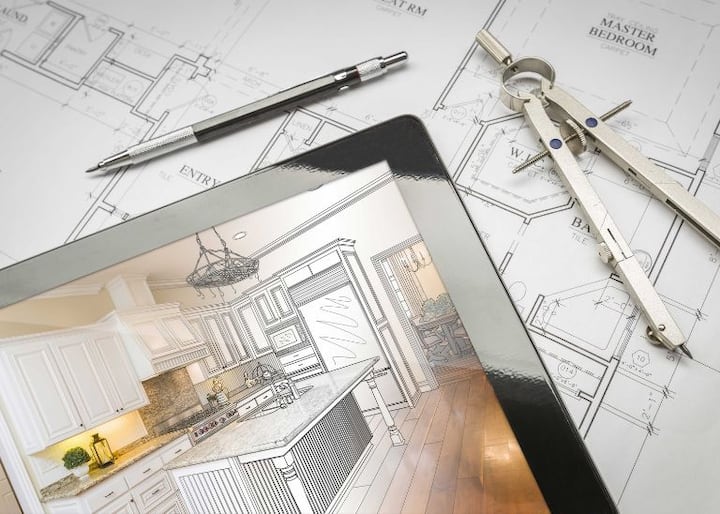 Contact us for your bathroom and kitchen remodels today
No Yuma bathroom or kitchen addition is too big or too small for our professional team.
Custom cabinets, flooring, and countertop professionals
As easy as it may sound, choosing the right color, texture, and material of cabinets, flooring, and countertops is not an easy process.
Going for the wrong colors often makes your kitchen more confined. Even worse, the wrong material type can cause maintenance issues in no time, skyrocketing your expense.
However, our network of custom home building professionals take the headache of selecting the perfect theme for you, enhancing the overlooked look of your kitchen and bathroom.
You only need to have a general feel of how you want your kitchen and bathroom to look, and if you know a theme, it's icing on the cake.
If it's the other way around, our experts help you choose eye-catching yet cohesive colors for your cabinets, flooring, and countertops.
Our network of custom home building professionals choose classic, timeless colors and materials that age well and last long. Aside from colors, materials, and texture, we also consider shapes. From rounded counters to sharp edges, countertops come in all shapes and sizes and add to the unique look of your kitchen.
Generally, the countertop design goes with the flooring. For instance, if you chose a geometric patterned countertop, a herringbone-patterned tile would likely go well with it.
But, again, the choice is entirely up to you. Even if you have a bizarre combination in your head, we have the ability to turn it into a beautiful disaster.
Our interior designers and architects have exceptional craftsmanship with years of experience customizing homes.
If you've got an idea, they can complement it with their skills. If your idea is hard to express, they give way to your thoughts. Lastly, if you are out of ideas, they give you the greatest kitchen and bathroom recommendations.
You can choose the one that suits your needs and leave the rest to our team of professional Home Builders in Yuma, Arizona.